Mimi Castle
The Mimi family mansion (more recently, with the reconstruction, the mansion is also called Mimi Castle) is an architectural monument of national importance in Bulboaca, Anenii Noi district (Republic of Moldova), built in the late 19th century.
Legend of Constantin Mimi
Legends are created by extraordinary people who achieve great things, motivated by their passion and dreams, unafraid of hard work and with dedication. One of these people is our creator, Constantin Mimi, a pioneer, iconic winemaker and important public figure of the 20th century. He dedicated his life to wine. Applying the knowledge he acquired in Western Europe, Constantin Mimi succeeded in building the first castle in Moldova. This inspired him to produce excellent wines and raise standards by implementing new technologies. Thanks to his actions, the country's winemaking industry has not once been saved, so that today Moldova can be one of the leading wine producers in the world.
Constantin Mimi's legacy continues. The castle together with his secret recipes and diligent approach have been passed on to future generations of winemakers, who reward his memory by continuing to produce high quality wines suitable for any occasion. So let us raise a glass of wine together to remember this remarkable personality who supported the development of Moldovan wine culture.
Mimi Castle Tourist Complex
Once the renovation of the "Mimi Castle Tourist Complex" is completed, a museum, an art gallery for young artists, a conference hall, a hotel, a restaurant, several creative workshops, both for folk arts and cooking, as well as rooms for events will be put into operation. Four large halls for 100-120 people, two tasting rooms and six cellar halls will be set up in the castle.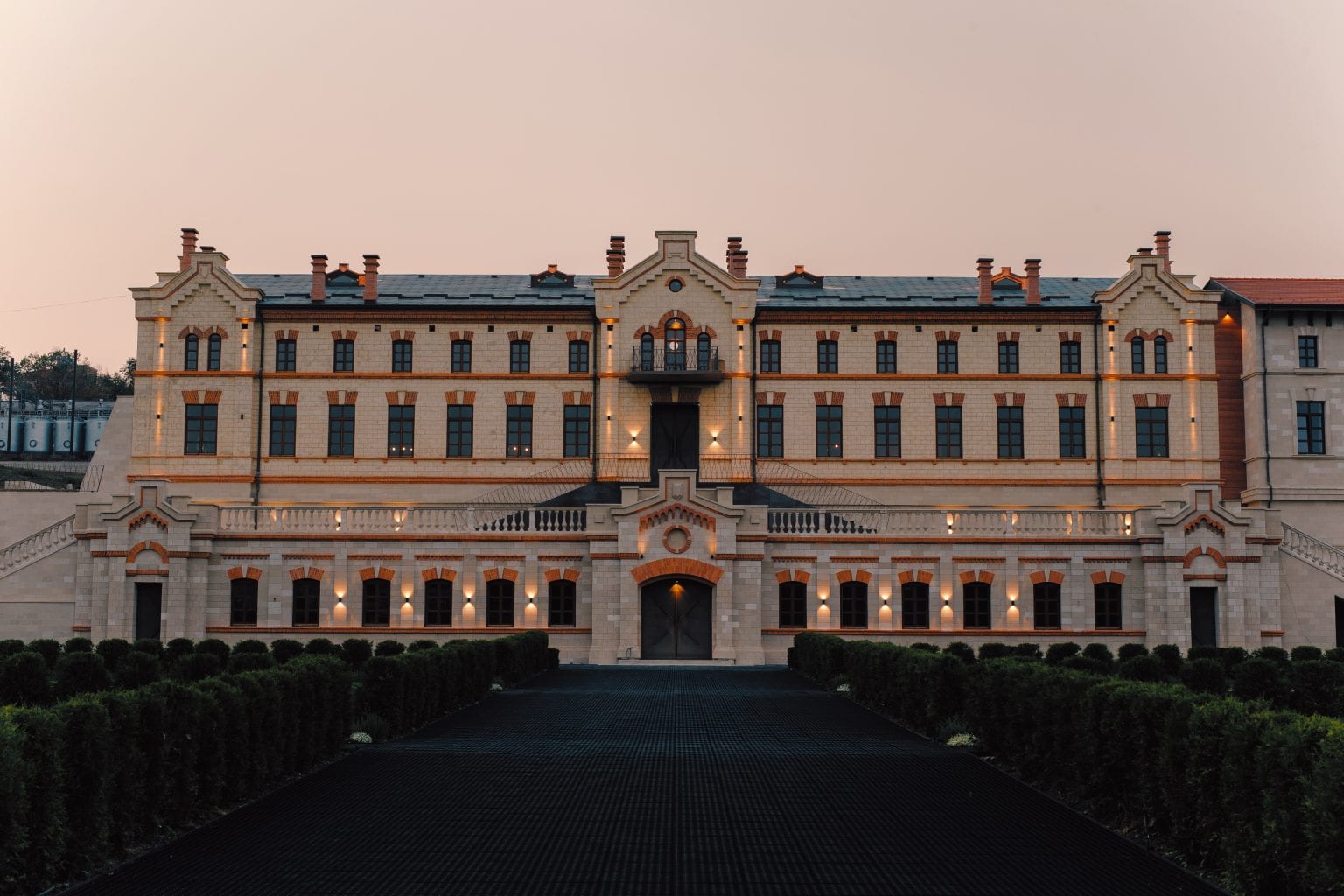 Mimi Castle Vineyards
Castel Mimi vineyards are located in the Codru region of Moldova, where they are spread on the slopes of the Speia hills, close to the Nistru River. This location, combined with the unique soil structure and climate, make up the ideal growing conditions for the vines here, allowing them to flourish and produce the best wines.
Mimi's vines range from 5 years old, like Viorica, to 20, 30 years old. They cover an area of 170 hectares, but an additional amount is sourced from local grape growers, which means grapes are harvested from about 400 hectares annually.
Mimi Castle Gardens and Terraces
Mimi Castle is proudly ranked as one of the 15 most beautiful wineries in the world, thanks in large part to our unique range of stunning terraces and evergreen gardens. Our large and diverse outdoor spaces include a town square, summer terraces, spaces for picnics and cooking masterclasses, and a courtyard where large cultural events such as concerts, performances and outdoor dining take place. Our gardens and terraces are open to visitors and are available for hire for private or corporate events.
Book a room at MIMI Boutique Hotel
Castel Mimi boutique hotel is a 5-star resort featuring seven unique stone-built bungalows designed by renowned Italian designer Arnaldo Tranti.
The fusion of local traditions, contemporary architectural elements and minimalist design are combined with elegance, comfort and privacy. Each bungalow has a balcony, a double bed, bathroom, desk, flat-screen digital TV, mini-bar, kettle, tea and coffee making facilities, wardrobes, safes, free WI-FI, air conditioning and free parking.
Guests also have free access to an outdoor Olympic-size swimming pool and a children's pool, can enjoy the gardens and terraces of Castel Mimi, or dine at our fine dining restaurant and bars.
Open:
All year round.
Price per 24 hours:
Monday – Thursday: EUR 150 per bungalow
Friday – Sunday: 200 EUR per bungalow
Price also includes:
Breakfast, mini bar, unlimited access to the pool.
(Visited 50 times, 1 visits today)
Modificat: mai 30, 2023